Latest News
November 3, 2015: The Nation's House of Prayer of All People, joined with national elected officials, faith leaders, and gun violence prevention organizations to deepen our understanding of the toll gun violence takes on the heart of our nation. We heard first-hand accounts from survivors of gun violence and connected with a growing number of determined organizations dedicated to bring about common sense gun laws.
Office of Religious Affairs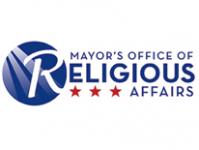 Office Hours
Monday to Friday, 9 am to 5 pm
Connect With Us
1350 Pennsylvania Avenue, NW, Suite 332, Washington, DC 20004
Phone: (202) 442-8122
TTY: 711
Email:
[email protected]


Event Includes Kickoff of 2018 Mayor Marion S. Barry Summer Youth Employment Program.